Welcome to the Petsafe National Lost and Found Pet Database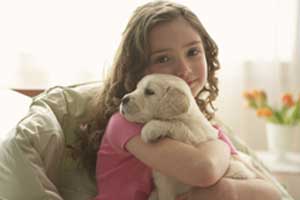 Petsafe is a website to help pet lovers keep their pets safe, and to quickly recover a lost pet should it go missing.
Each year, thousands of pets go missing, causing much grief, worry and expense.
Registering with a lost and found database such as Petsafe can help protect your pet.
The Petsafe pet registration system combines an identification microchip with an optional easy to read Petsafe collar tag.
Petsafe provides a national, 24/7 lost and found service to enable contact between pet owners and the people, councils, welfare organisations and others that have found their lost pet.
If you are a Veterinarian or Authorised Person login to the Petsafe search
here
If you know your Petsafe Membership ID and Password login
here
Changes of Ownership can
only
be completed on the "Change Owner Form"
Contact updates to existing registered pets can be completed on-line for free
or for a small charge on the "Update Address and Details" form.
Download Forms from links below
Vic ONLY - New Rego from Interstate
Change Ownership
Update Address and Details
New Registration Cat, Dog etc
New Registration Horse
Replacement Certificate
Replacement Collar Tag (includes updated certificate)
Forms can only be posted the our P.O. Box. Sorry, no faxes or emails.
PetBase Pty Ltd Found Pets 24/7.
P.O.Box 6804 Customer Service 9 - 4.00pm Mon - Fri EST
Baulkham Hills NSW 2153 Email
info@pet

safe.com.au